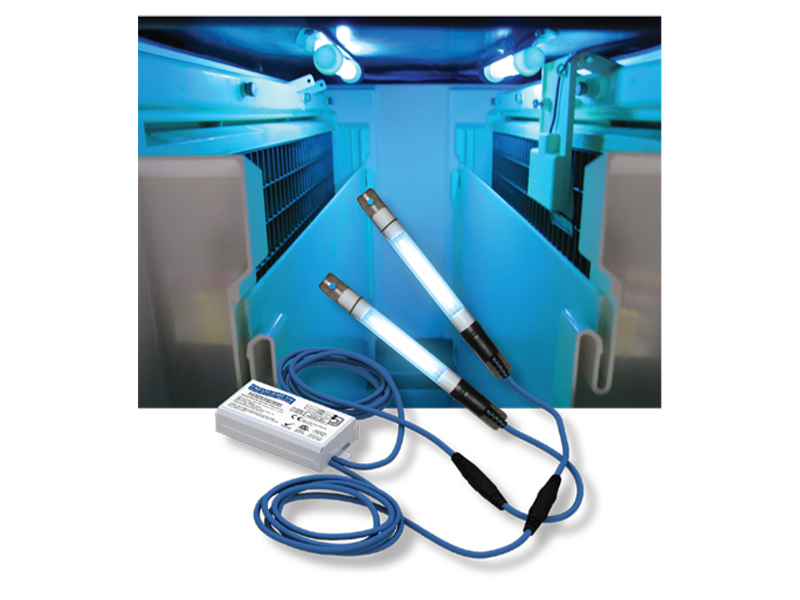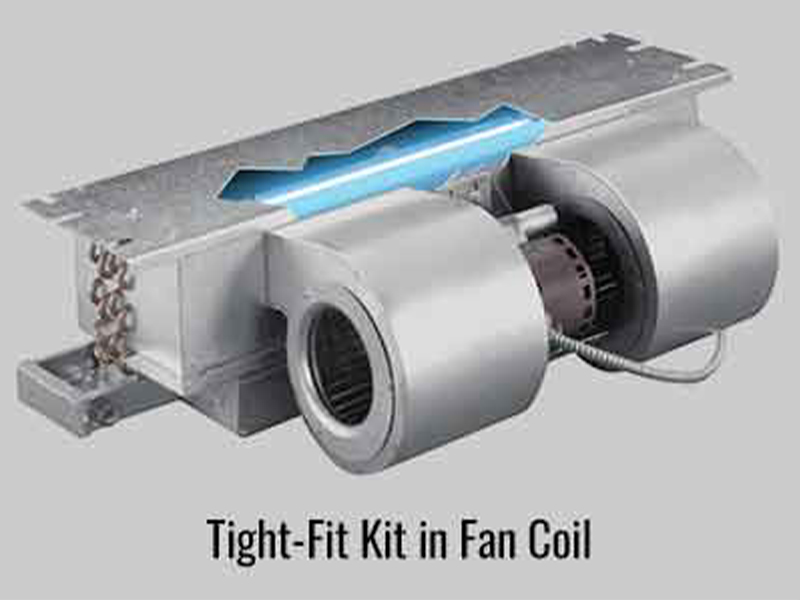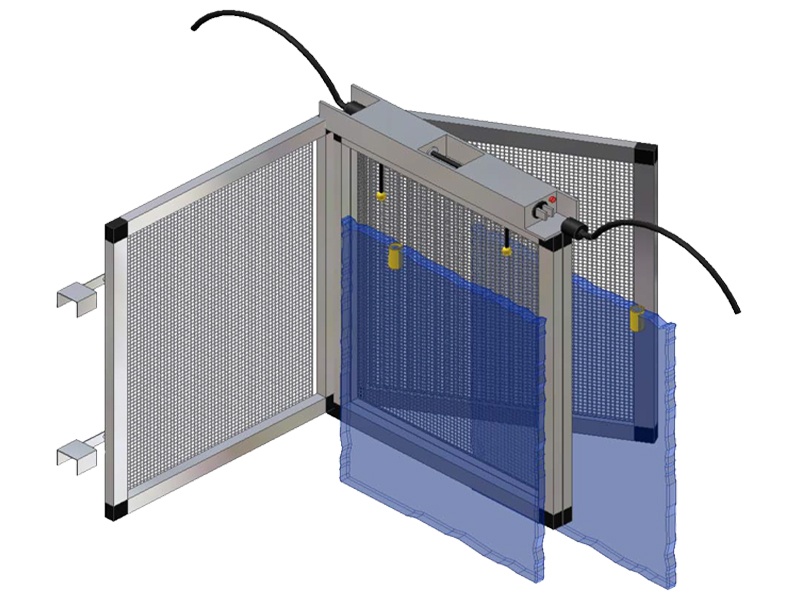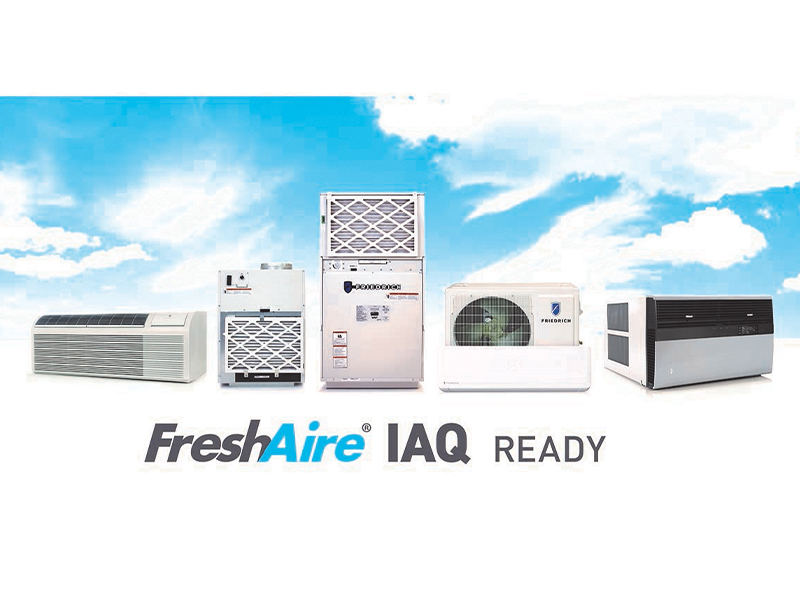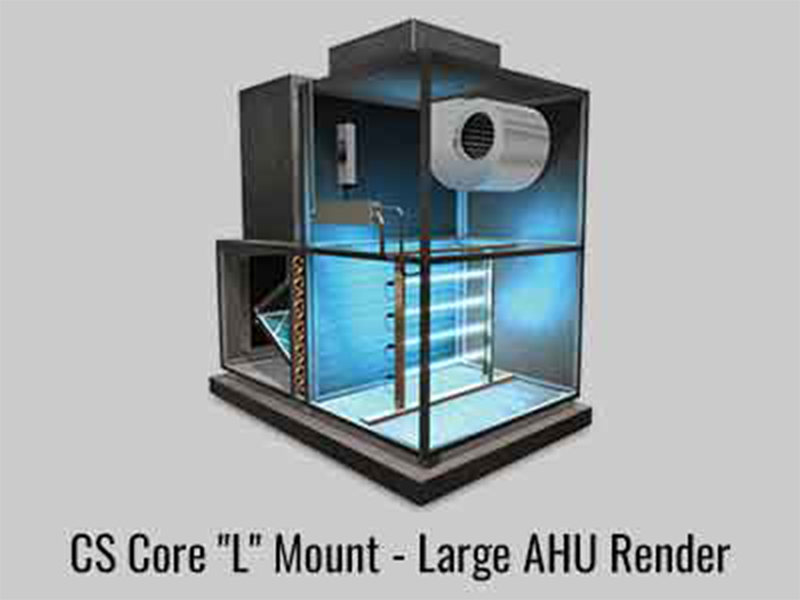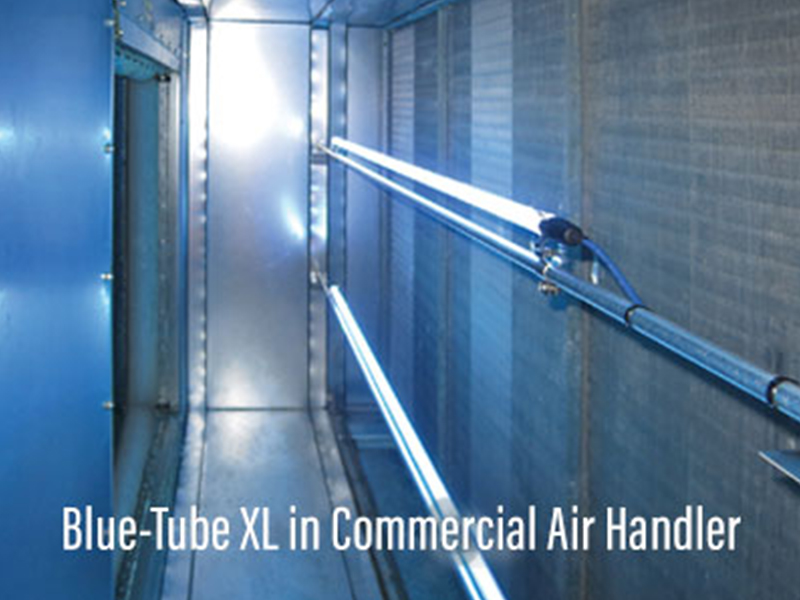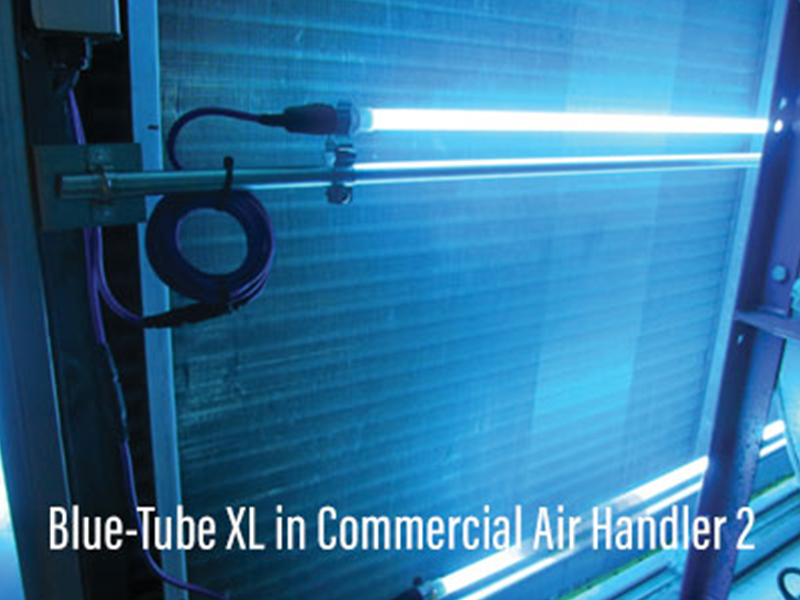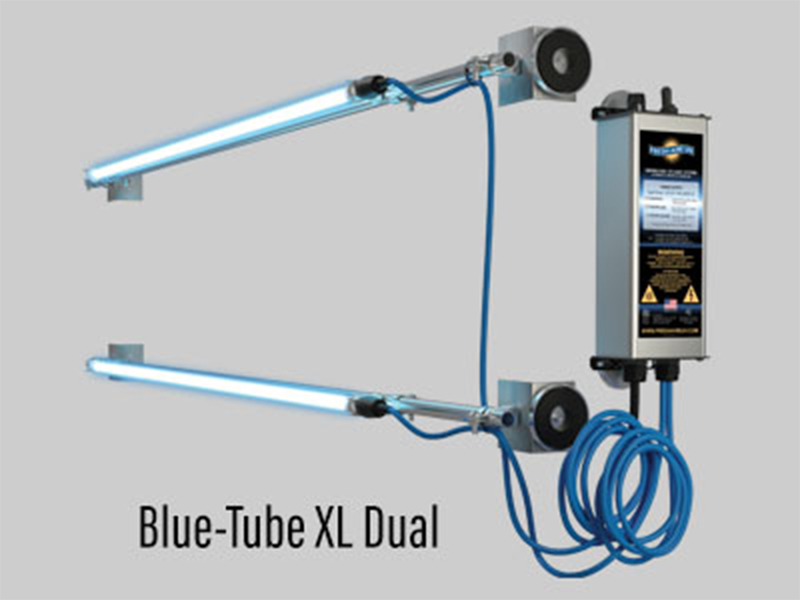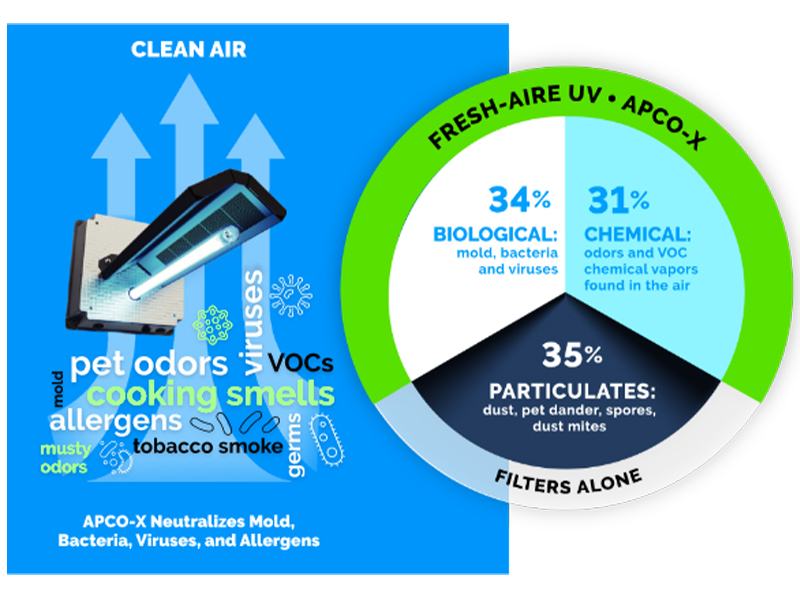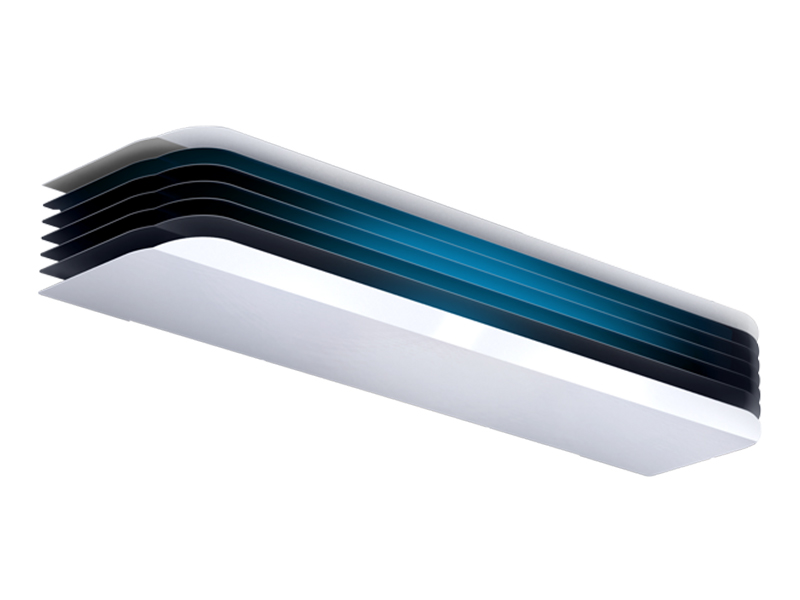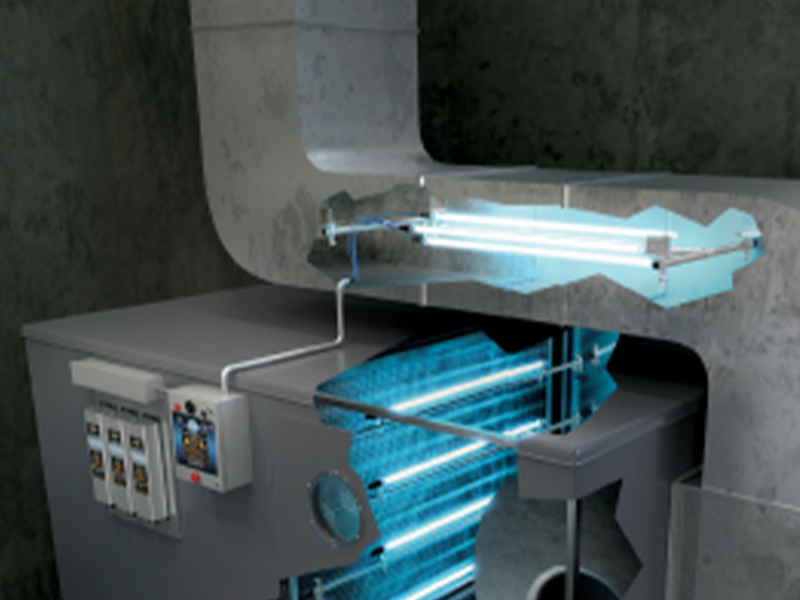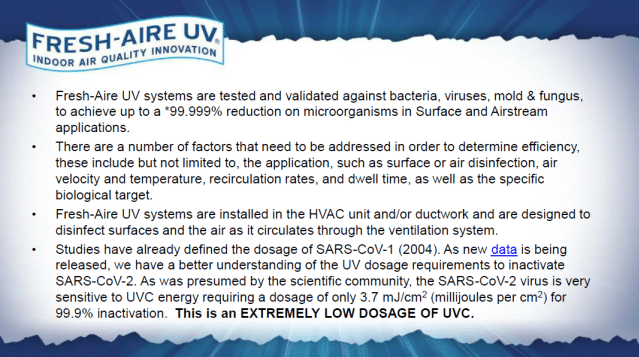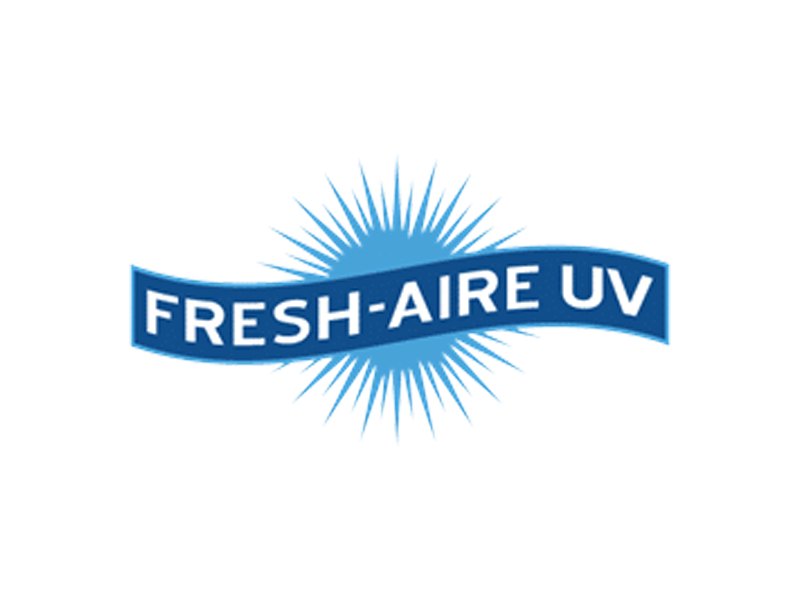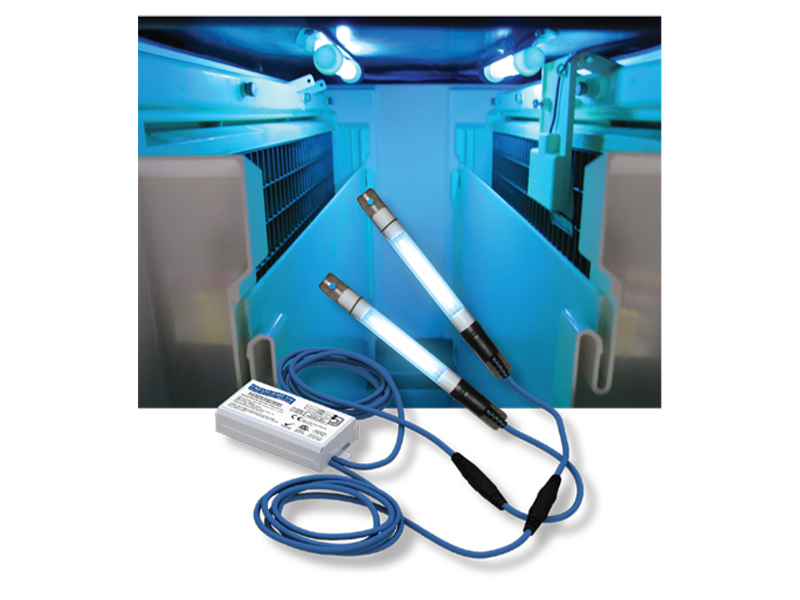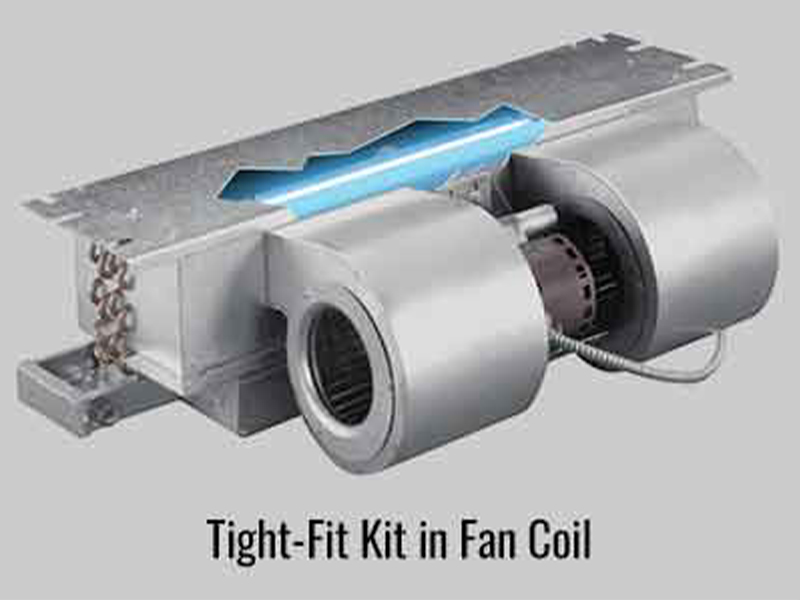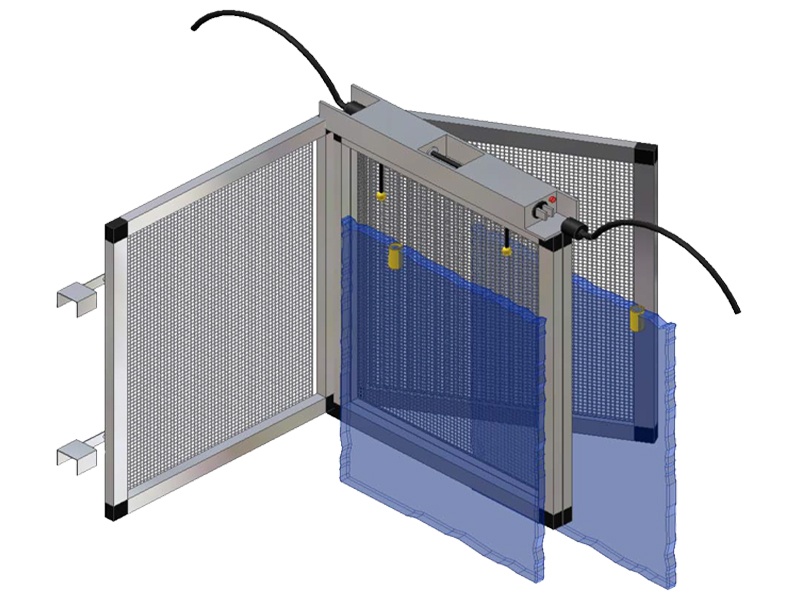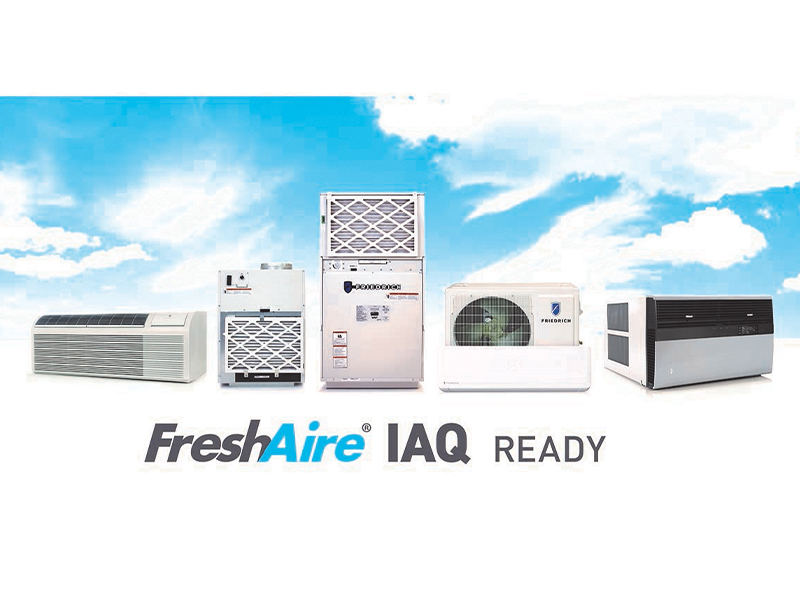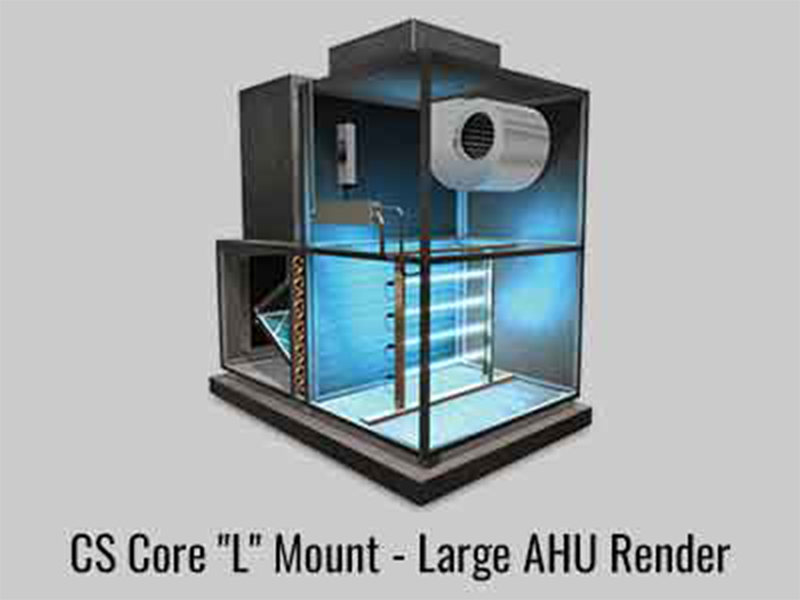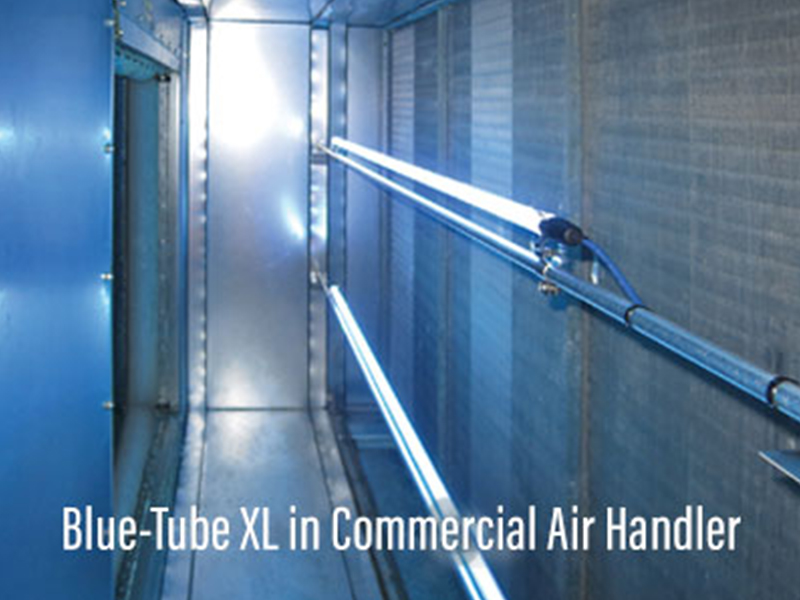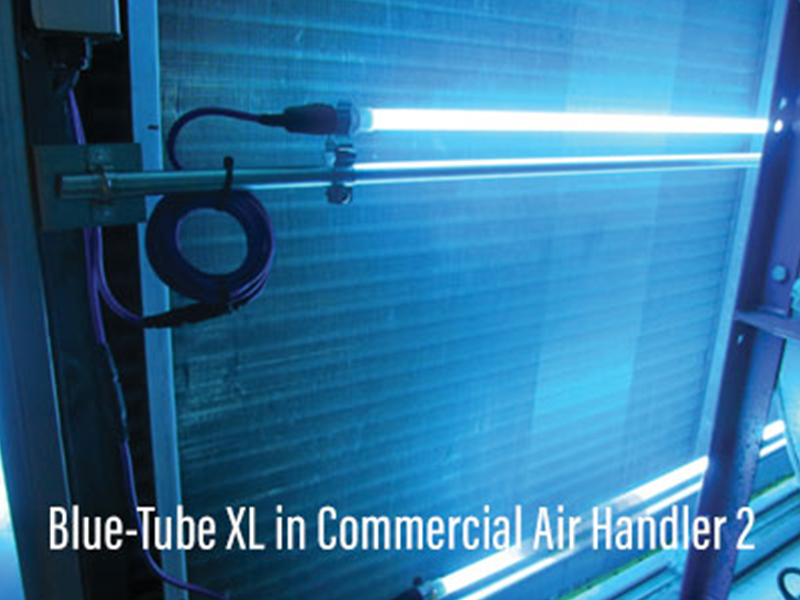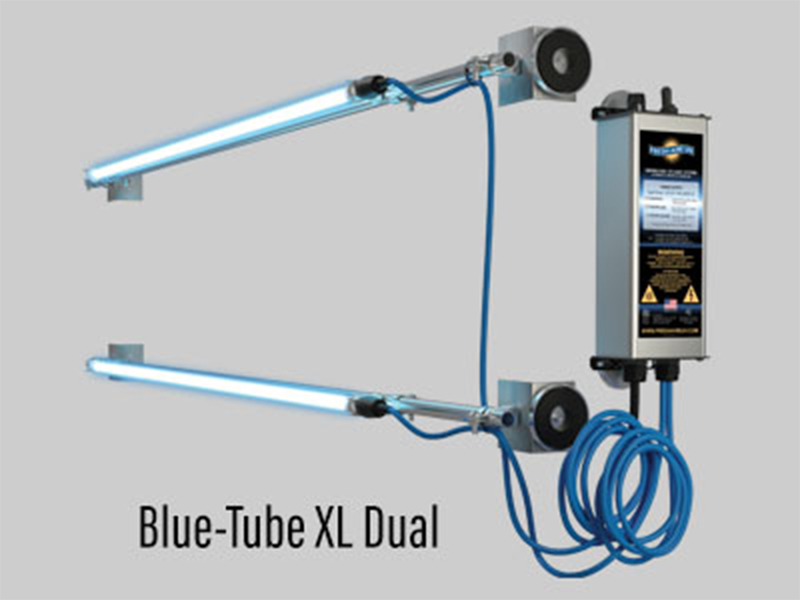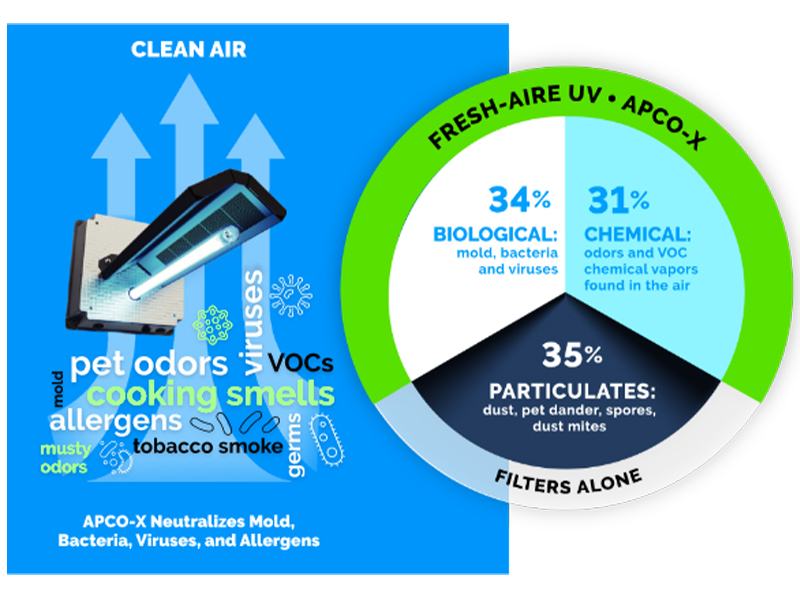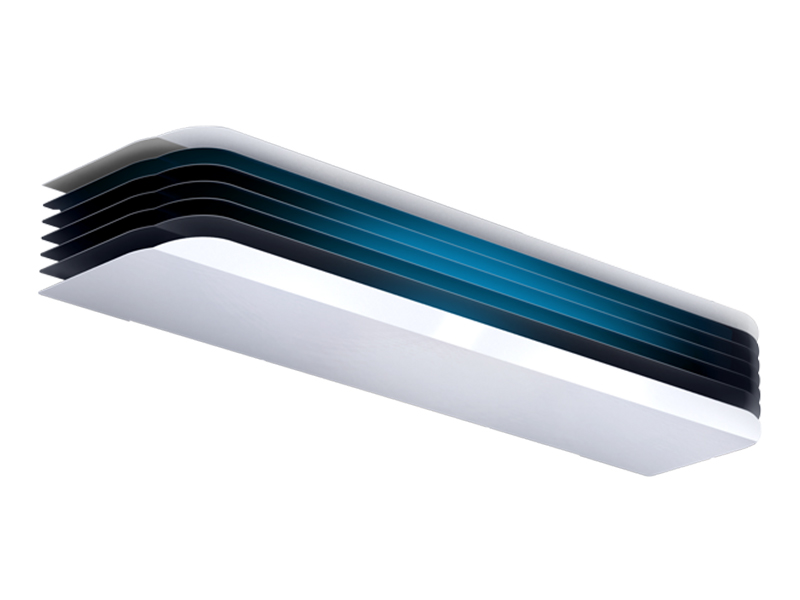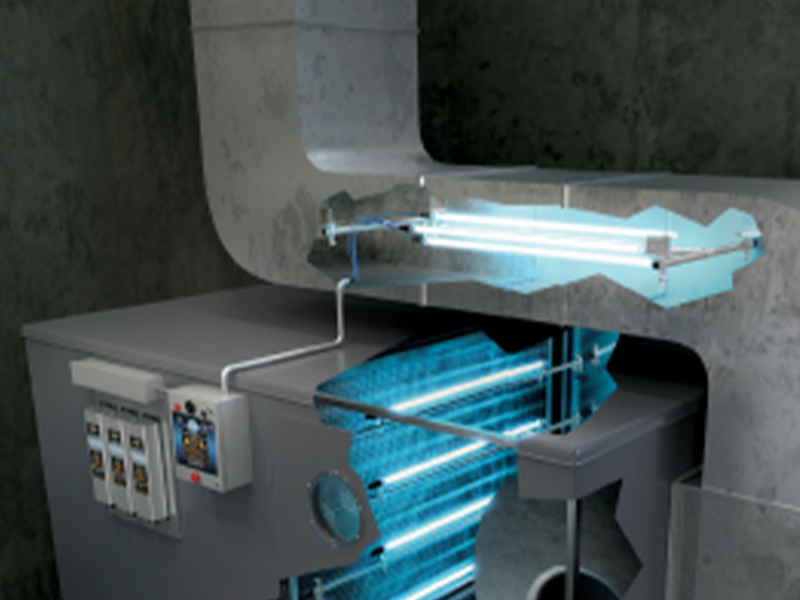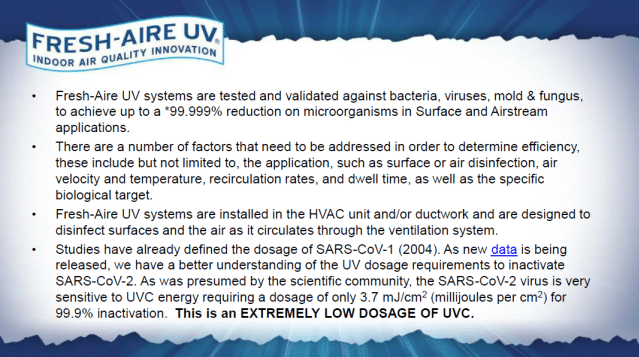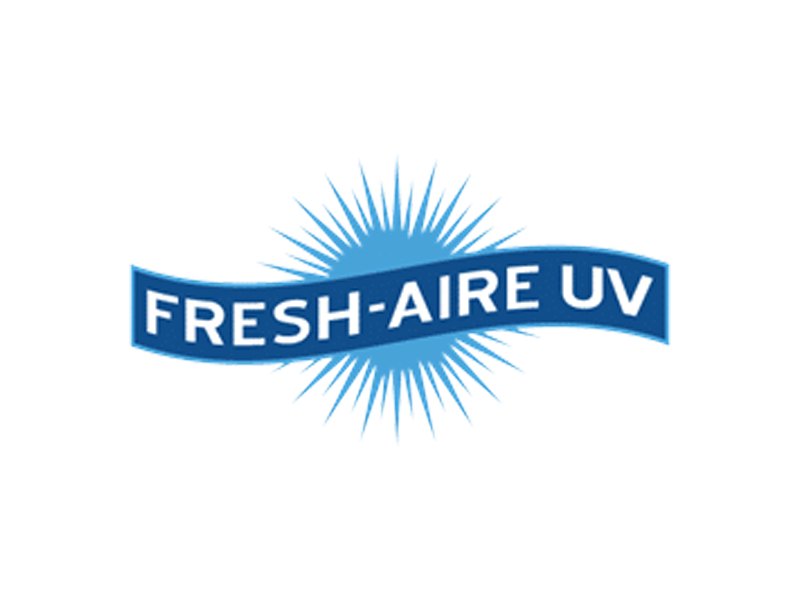 IAQ And Virus Mitigation
IAQ And Virus Mitigation For Churches, Commercial Offices, Healthcare, Higher Education, K-12, & Senior Living Facilities.
Germicidal UV-C Light is now widely used in all types of facilities to maintain a healthy indoor environment by preventing the spread of airborne infectious diseases, mold, and other pathogens. UV-C technology is a greener, more cost-effective, alternative to chemical disinfection. UV light has been proven to kill 90% of microbial contaminants after 10 min of exposure and 99% after 1 hr. UV-C light combined with APCO® cells neutralizes odors and toxic VOCs.
Fresh-Aire UV is an innovation leader in the field of indoor air quality. Our award-winning UV light and carbon products fight mold, bacteria, viruses and odors in commercial and residential HVACR systems. Our products include Blue-Tube UV®, the world's most popular germicidal UV light, the revolutionary APCO® PCO/carbon whole-house air purifier, and Mini UV the first UV light system designed specifically for mini-split AC systems.
With Talon®, Migrate Existing Building Control Installations Including:
Leading global provider of UV and carbon technologies for surface and airstream disinfection
Fight mold, bacteria, viruses and odors
Keeps coil free of mold & microbial growth – No cleaning!
Extends life of HVAC system
Improved Indoor Air Quality
Energy savings & reduced maintenance costs
Neutralize odors & toxic VOCs (APCO)
Chemical-free disinfection
Commercial and residential
Reduces absenteeism/improves attendance
For A Brief Overview On FRESH-AIRE UV, Please Watch The Following Video